Acqua - The Relaxation Blend- Blood Orange & Juniper
Capture the spirit of the Mediterranean Coast with The Relaxation Blend
Refreshing Blood Orange, Inspired by the Orchards of Sicily
Balanced with Aromatic Botanicals Juniper Berry, Liquorice & Cardamom
Acqua is blended with carefully selected ingredients to help aid relaxation, better sleep & a sense of calm
Vitamins, Minerals, Nootropics & Adaptogens:
Vitamin D3 (100%) - Vitamin B6 (100%) - Vitamin C (100%) - Magnesium (10%)* 
Reishi Mushroom - L-Theanine -Ashwagandha
*RDI % per 250ml Can
Plant based & Gluten Free 
 Ingredients: 
Sparkling Water, Juice From Concentrate (Grape 10%), Sweetener (Naturally Fermented Glucose [Erythritol]), Natural Flavour (Blood Orange), Botanical Extracts ( Cardamom Pod Extract, Ashwagandha Extract, Reishi Mushroom Extract, Juniper Extract, Liquorice Extract), Acid (Citric Acid), Vitamin C (Ascorbic Acid), L-theanine, Vitamin B6 (Pyridoxine HCL), Vitamin D3, Magnesium Citrate.

Nutritional Information:
Per 100ml:  Energy 41kj / 10kcal, fat 0g, carbohydrates 2.4g (of which 1.9g naturally occurring sugars), Protein 0g, Sodium 0.008 
Store in a cool and dry place, away from sunlight. Once open keep refrigerated and use within 2 days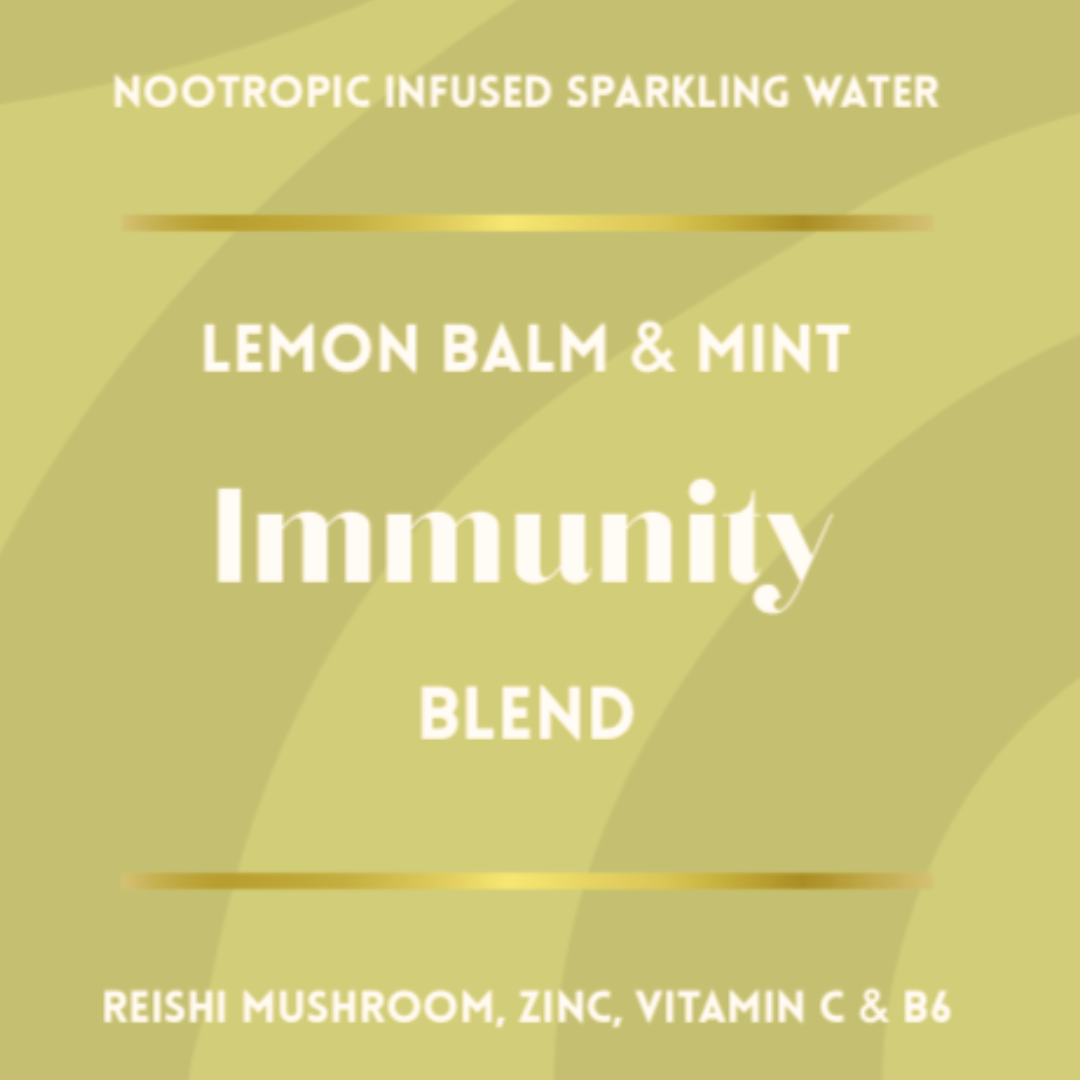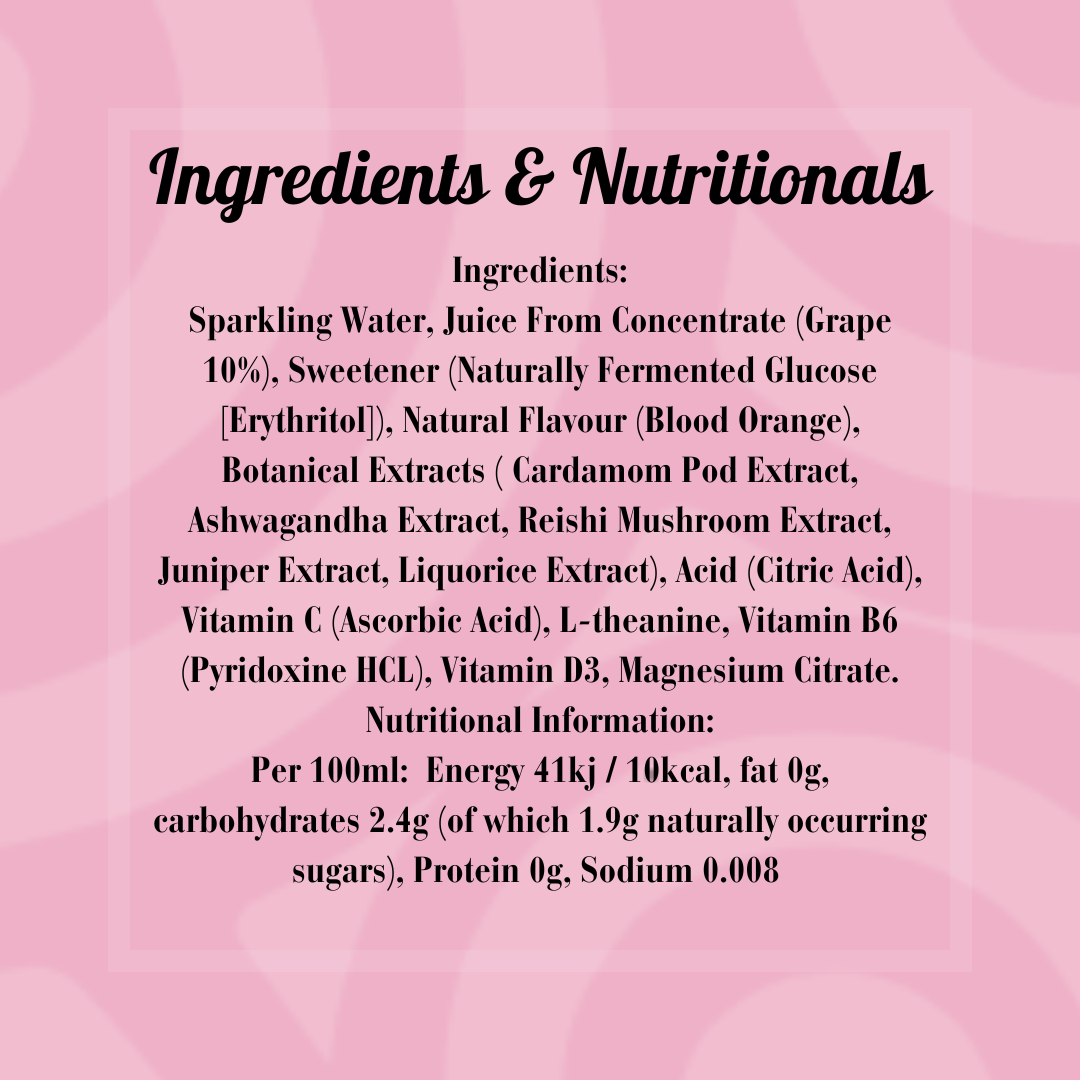 Tastes great and so healthy
This is my favourite of the Catalyse seltzer blends, delicious and nutritious!
A healthy G&T replacement
What an amazing drink! The ultimate non alcoholic option to replace an evening G&T with all the added health benefits. So refreshing and great to know you're getting a boost of vitamins with each sip.
Delicious!
Love this find! Satisfying, refreshing and not jam packed with sugar and sweeteners.
An absolute find!!
A light, refreshing and really tasty drink. The flavour of the blood orange really come through compared to other water based spritzer drinks. Just the right balance between flavour and taste without being overly sugary like a traditional fizzy drink would be. It's perfect for an evening pick me up or as a replacement for an alcoholic drink- no hangover and lots of additional health benefits. The vitamin C levels the drink provides is a great addition - it has replaced my morning orange juice which was doing my teeth and sugar levels no favours. I love the female health elements this drink provides and friends are always taking one from the fridge when the pop over! Will continue to purchase