Coral - The Immunity Blend- Lemon Balm & Mint
Capture the Spirit of the Great Barrier Reef with The Immunity Blend
Uplifting Lemon Balm, Lime & Mint, Fresh as the Gold Coast Surf  
Balanced with Restorative Botanicals, Coriander Seed, Lemon Balm Leaf & Angelica Root Extract 
Coral is blended with carefully selected ingredients to help give your immune system the boost you need
Vitamins, Minerals, Nootropics & Adaptogens:
Zinc (100%) - Vitamin D3 (100%) - Vitamin B6 (100%) - Magnesium (10%) -Vitamin C (100%)* 
Reishi Mushroom - Lemon Balm 
*RDI % per 250ml Can
Plant Based & Gluten Free
Ingredients:
Sparkling Water, Juice From Concentrate (Grape 10%), Sweetener (Naturally Fermented Glucose [Erythritol]), Natural Flavours (Lemon, Lime & Garden Mint), Botanical Extracts (Lemon Balm Extract, Coriander Seed Extract, Reishi Mushroom Extract, Angelica Extract), Acid (Citric Acid), Zinc Citrate, Magnesium Citrate, Vitamin C (Ascorbic Acid), Vitamin B6 (Pyridoxine HCl), Vitamin D3.
Nutritional Information:
Per 100ml:  Energy 43kj / 10kcal, fat 0g, carbohydrates 2.5g (of which 2g naturally occurring sugars), Protein 0g, Sodium 0.004
Store in a cool and dry place, away from sunlight. Once open keep refrigerated and use within 2 days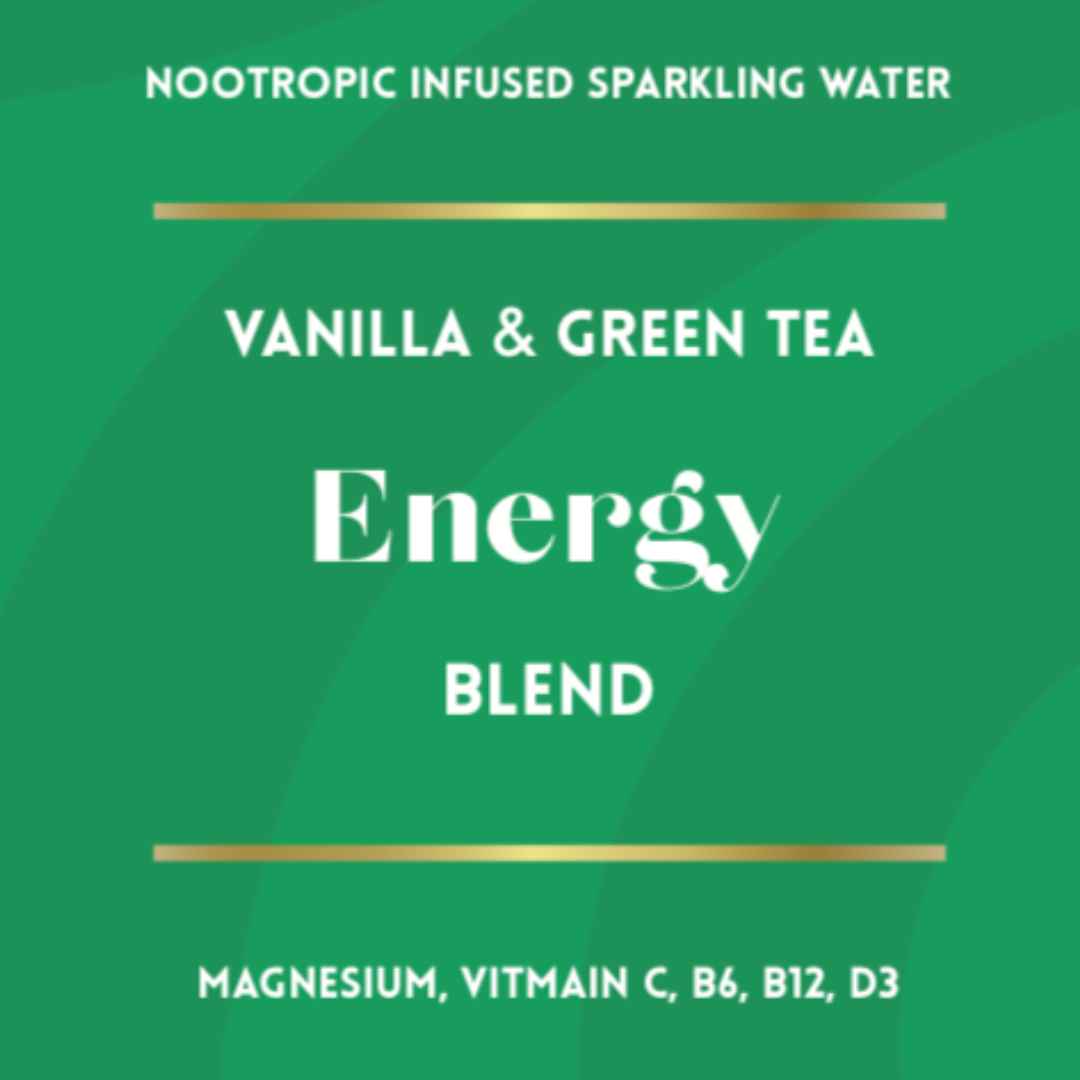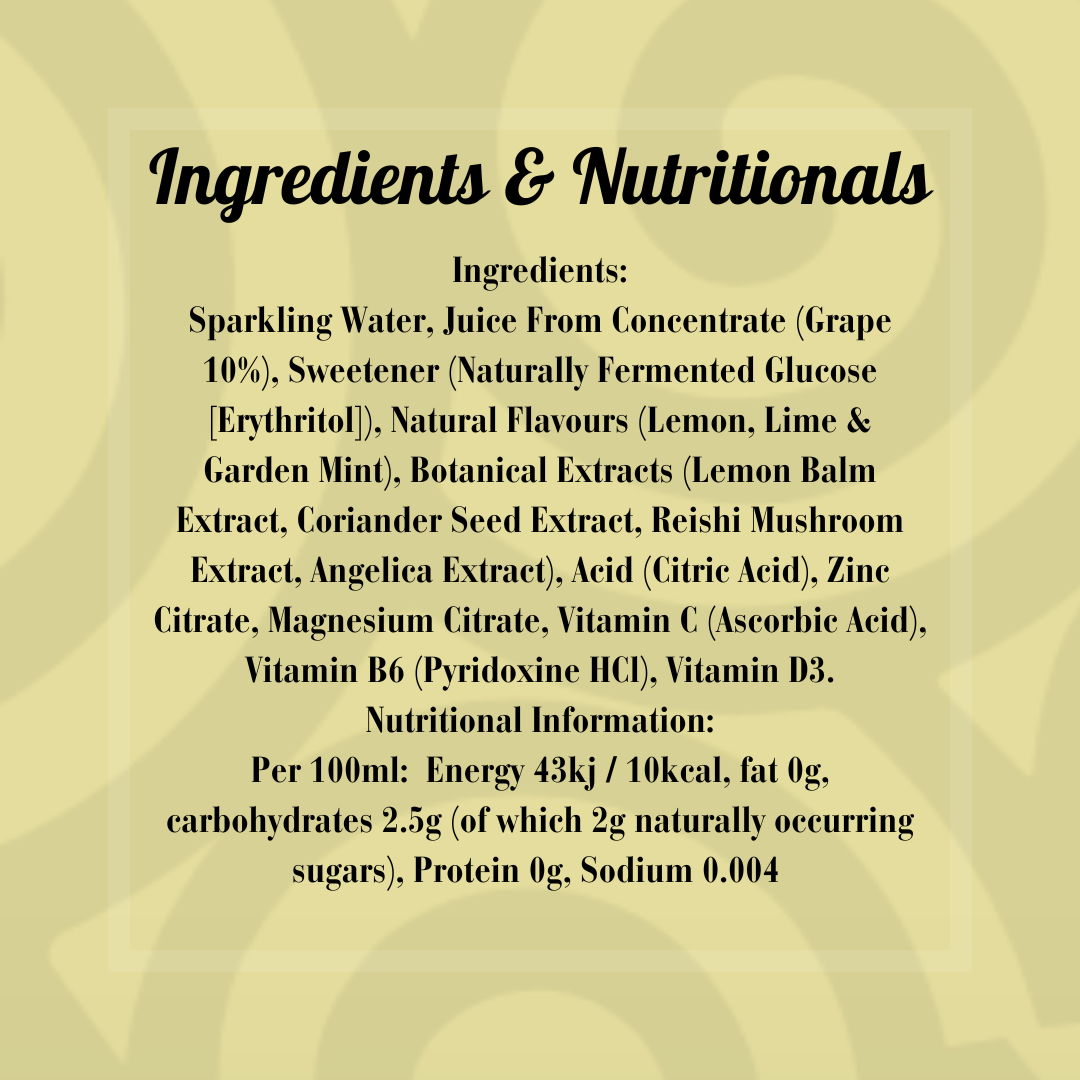 Refreshing and healthy!
Just had my first case of this beautiful drink. So refreshing and bursting with flavour, with the added bonus of being naturally healthy. We've placed another order to stock the fridge up!
Refreshing and easy
By far the best and most enjoyable non-alcoholic health drink I've tasted. Refreshing, easy to drink, not overpowering whilst delivering flavour. Look forward to enjoying many more! Keep up the good work!
Such a refreshing alternative
We discovered Catalyse back in the spring, and find the flavours such a refreshing change from anything else, that they have now become a stable part of our fridge compartment. No longer do we feel the need to compromise our health to get a satisfying and energising bolt of rehydration.
Fantastic product!
I've tried all of the flavours from catalyse. They are definitely very fun to drink. For someone that has to drink a lot of water to stay hydrated it makes my life 1 million times easier. The added benefits that those drinks give you if consistently consumed are absolutely fabulous.