Sampler Mixed Case
Can't decide which flavour to try first? This options gives you the chance to experience the whole range of sparkling goodness.
Acqua- The Relaxation Blend- Blood Orange & Juniper
Mizu- The Beauty Blend- Ginger & Hibiscus
Coral- The Immunity Blend- Lemon Balm, Mint & Lime
Mayi- The Energy Blend- Vanilla & Green Tea
If you'd like to send the 4 pack gift box as a secret surprise to a loved on- please get in contact with your message & address- we'll take care of the rest!
Plant based & Gluten Free
2023's newest trend for Flavoured Sparkling Vitamin Water, Health Drinks, UK Made, For Adults, Alcohol Free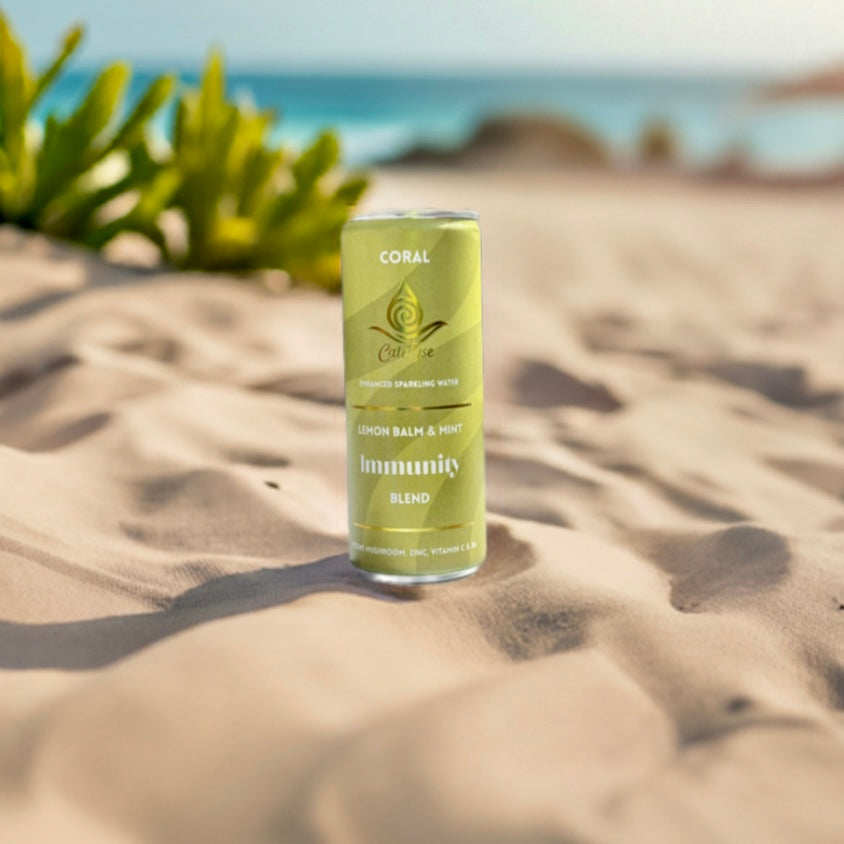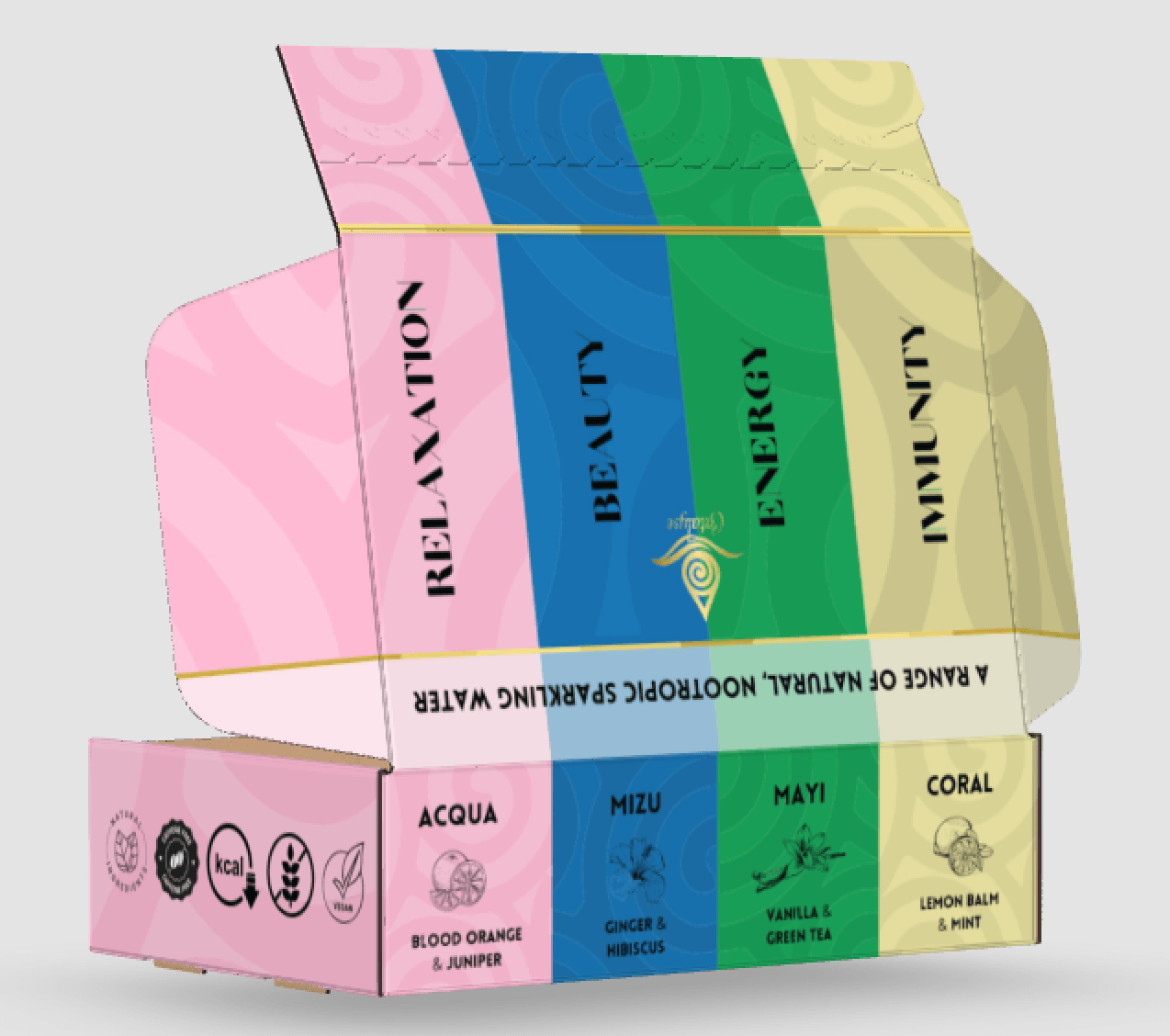 Health drink that tastes great!
I don't normally like health drinks because the taste is a little off. But these are amazing! The coral is my favourite but I've also tried the beauty & energy blend and couldn't have found an easier way to get good nutrients in
Better than coffee!
Since substituting my morning coffee's for a can of Catalyse energy blend I can go through the whole day without crashing whilst still feeling awake and alert! I have also tried the relaxation blend a plentiful about of times after stressful days of work and it works a treat!
Highly recommend
Love this brand- not as sweet as other 'health drinks' and I really like the charity give back angle.
Amazing revitalising drinks
Best health drinks I've tried , hands down, all taste amazing and have amazing properties of vitamins and minerals
And fantastic customer service too, thank you Eirian! Diolch yn fawr iawn from
wales 🏴󠁧󠁢󠁷󠁬󠁳󠁿
Mixed case
My wife and I love the variety of the mixed case. We've been very happy subscribers for nearly a year now. A great alternative to alcohol. Or a fabulous remedy to get you rehydrated when needed.