Mizu - The Beauty Blend- Ginger & Hibiscus
Capture the spirit of Asia's Islands with The Beauty Blend
Revitalising Ginger & Hibiscus, Reminiscent of Tantalising Street Markets
Balanced with Fragrant Botanicals Chilli, Sage & Black Pepper
Mizu is blended with carefully selected ingredients to help give your body the building blocks for external radiance & vibrancy from within
Vitamins, Minerals, Nootropics & Adaptogens:
VItamin B7- Pure Biotin (100%) - Vitamin A Retinol (25%) - Zinc (100%) - Vitamin C (100%) - Magnesium Citrate (10%)* - Hyaluronic Acid
*RDI % per 250ml Can
Plant based & Gluten Free
 Ingredients:
Sparkling Water, Juice From Concentrate (Grape 10%), Sweetener (Naturally Fermented Glucose [Erythritol]), Botanical Extracts (Ginger Extracts, Hibiscus Extract, Black Pepper Extract, Jalapeno Chilli Extract), Magnesium Citrate, Acid (Citric Acid), Natural Flavour (Sage), 
Vit
amin C (Ascorbic Acid), Hyaluronic Acid (Sodium Hyaluronate), Zinc Citrate, D-Biotin, 
Vit
amin A (Retinol Acetate).
Nutritional Information:
Per 100ml: 
 Energy 39kj / 9kcal, fat 0g, carbohydrates 2.2g (of which 1.9g naturally occurring sugars), Protein 0g, Sodium 0.008 
Store in a cool and dry place, away from sunlight. Once open keep refrigerated and use within 2 days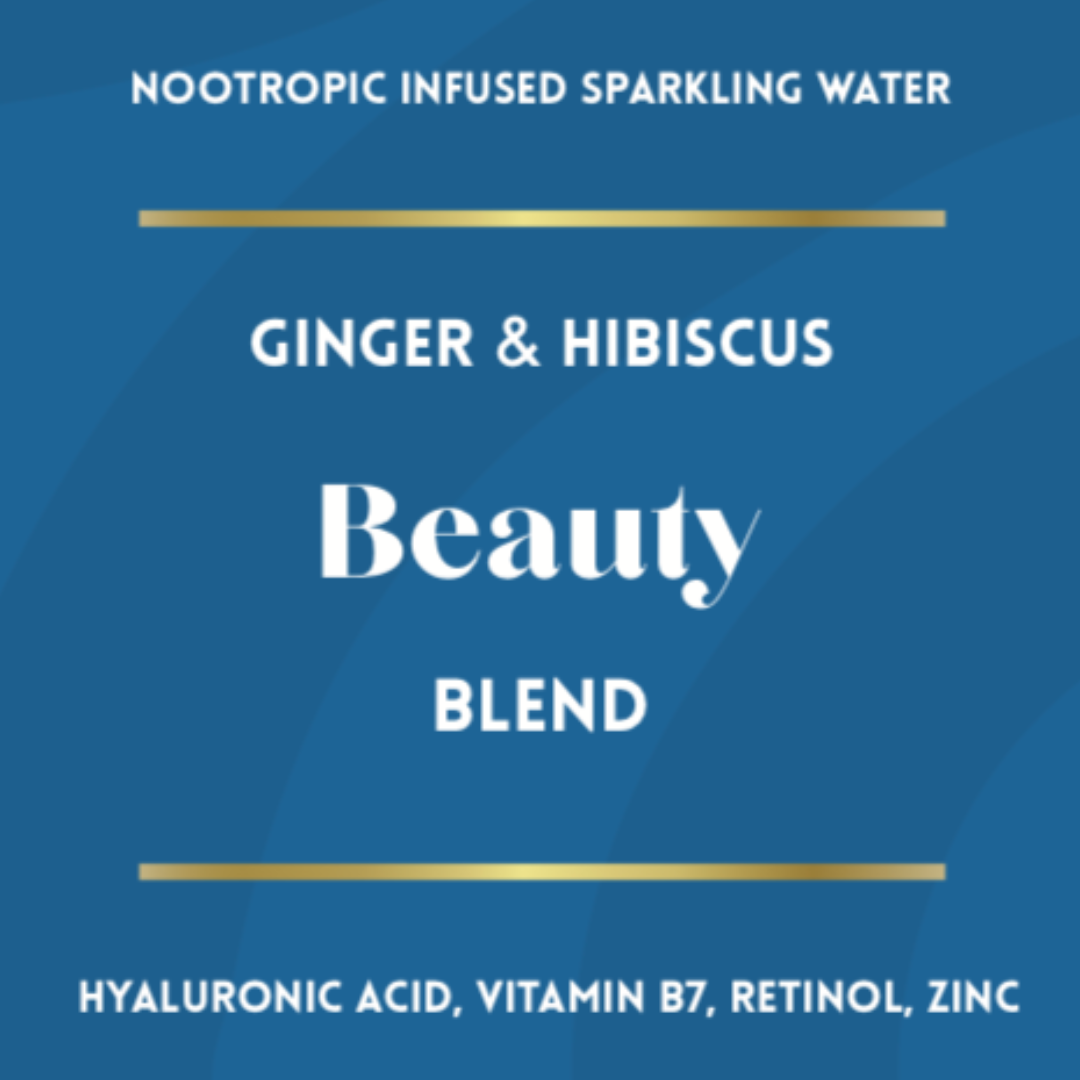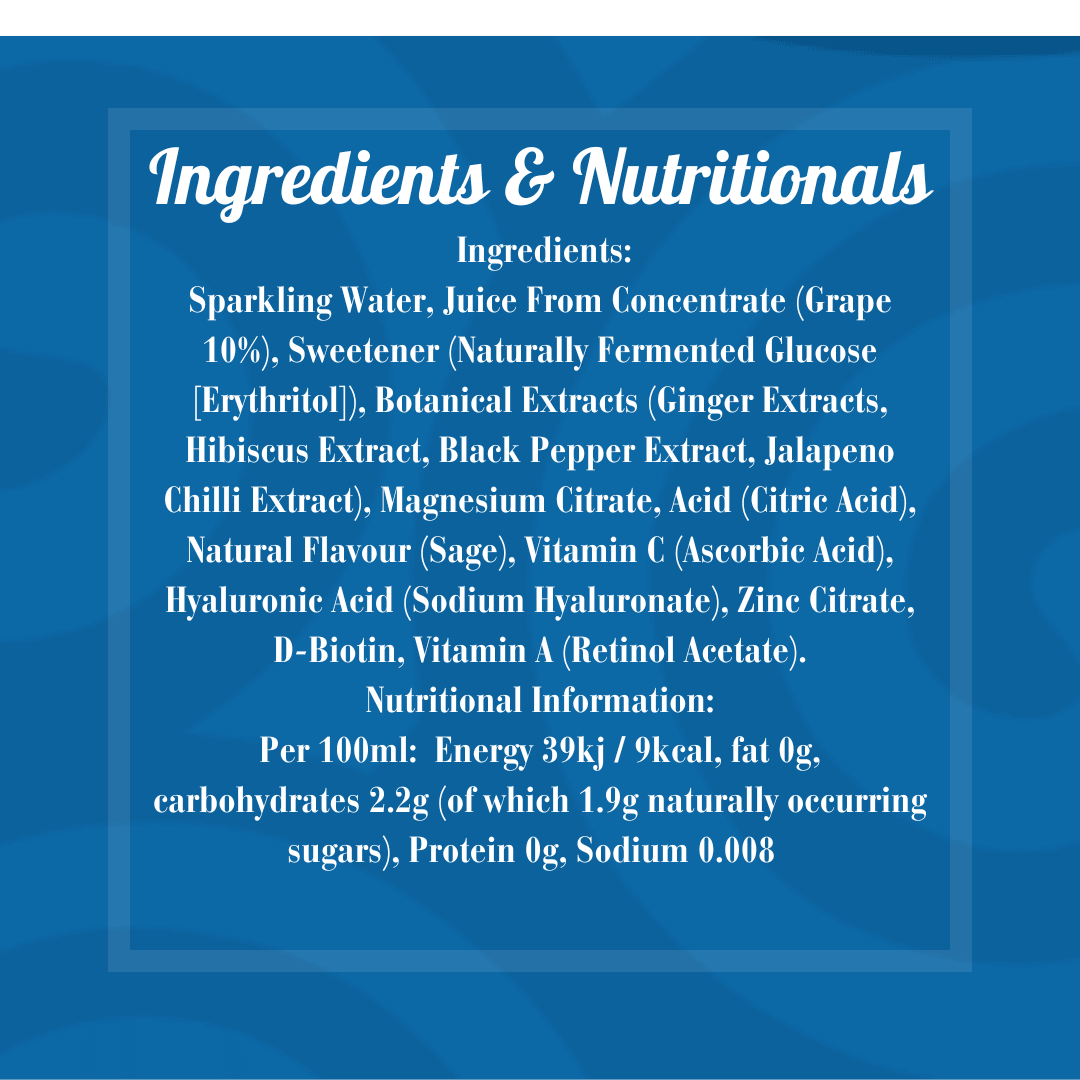 Taste so good…
Amazed that something this healthy can taste so great. I can't stop drinking these!
Delicious and truly revitalising!
Tastes amazing and makes me feel rejuvenated!
Definitely recommend 😊
Finally a healthy seltzer which tastes phenomenal
I have always been a picky eater and I am the same when it comes to my beverages. I love water but sometimes I feel I need a bit of flavour to it and this is why I love Catalyse because they taste fantastic and are healthy at the same time.
So far all my yoga students who tried Catalyse loved their taste and immediately asked where they can order more for themselves.
Best drink I have had in a very long time.
Denise x
Seriously good seltzer
I love the mix of punchy spice with fragrant botanicals. Really interesting non-alcoholic alternative to the usual flavours and drinks out there.
Delicious and healthy
Love all the Catalyse drinks they are so refreshing and light and the perfect alternative to a glass of wine.